SHOP THE HOLIDAY COLLECTION!
GET TO KNOW US
Happy Just Happy is a lifestyle brand and design studio created by illustrator Loo McNulty. Our mission is to spread joy and optimism and to promote social change through our products. With carefully selected, mood-boosting colour palettes, Happy Just Happy strives to create stationery and art that will help you connect with loved ones, commemorate special moments, and feel celebrated. Thanks for joining us - now let's go spread some Happy!
TESTIMONIALS
"Happy, Just Happy" cards are some of our most popular and most beloved cards. They're bright, playful, and completely charming. The uplifting and joyful messaging is utterly contagious.
It's hard to buy just one. The fact that a percentage of sales go directly to a youth mental health organization is an added bonus. Nothing is more important right now than our children's mental
and emotional well being. 
Joanne Saul, Type Books, Toronto
"The happiest cards!  Love these so much, they are absolutely adorable and are flying off the shelves!"
Julie, Majesty and Friends, Edmonton
"Great products, fast delivery."
Nonie, The Village Bookshop, Bayfield

SPREAD THE HAPPY
In addition to spreading some much needed cheer, your purchase of Happy Just Happy greeting cards will contribute directly to the incredible work of Jack.org, Canada's only charity that trains and empowers young leaders to revolutionize mental health in every province and territory.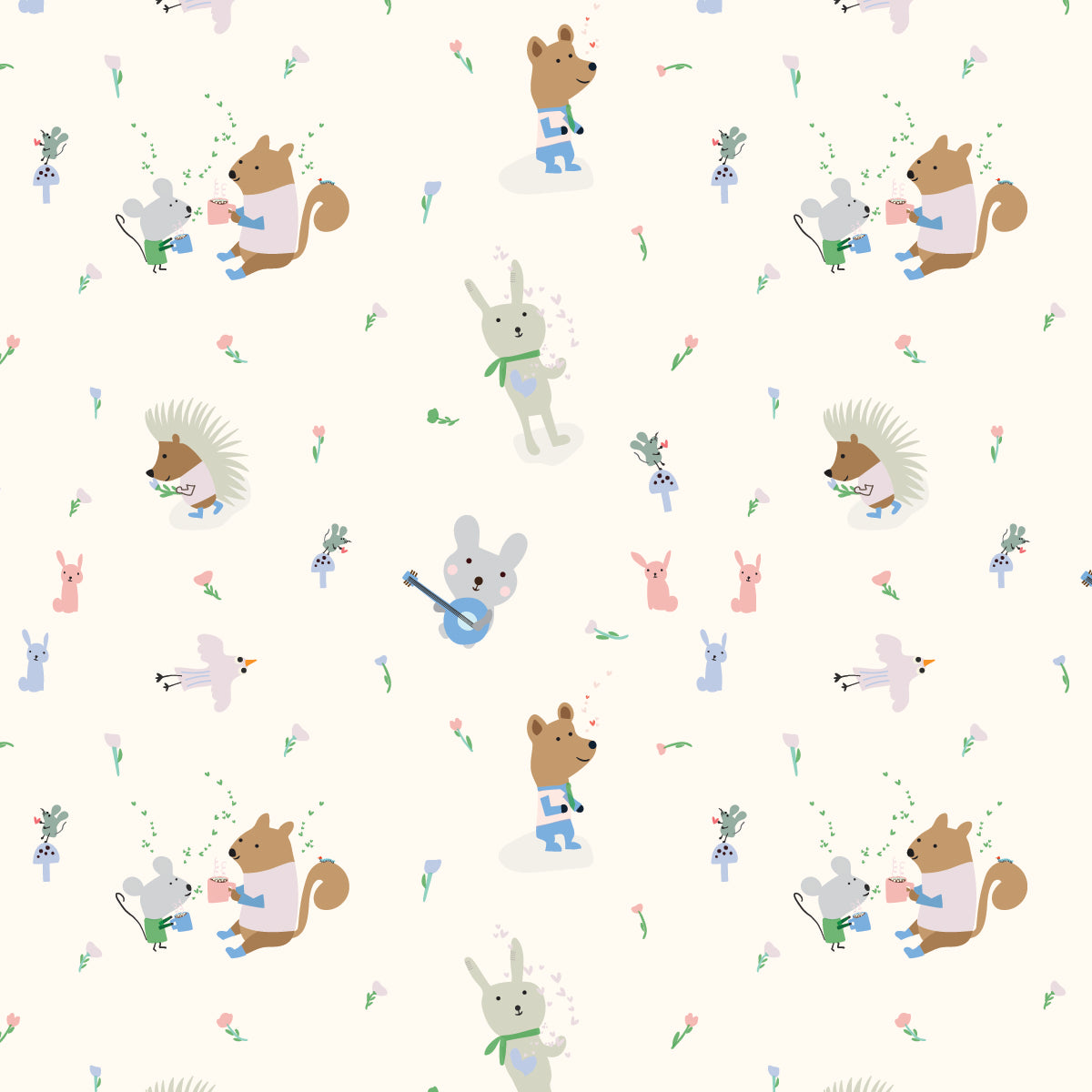 WORK WITH LOO
Please click below to see a selection of my patterns and illustrations available for licensing.
WORK WITH LOO
Follow Along with Happy Just Happy
Your weekly dose of Happy!